The SmallHD monitoring
experience, evolved.
5 min read
April 22, 2022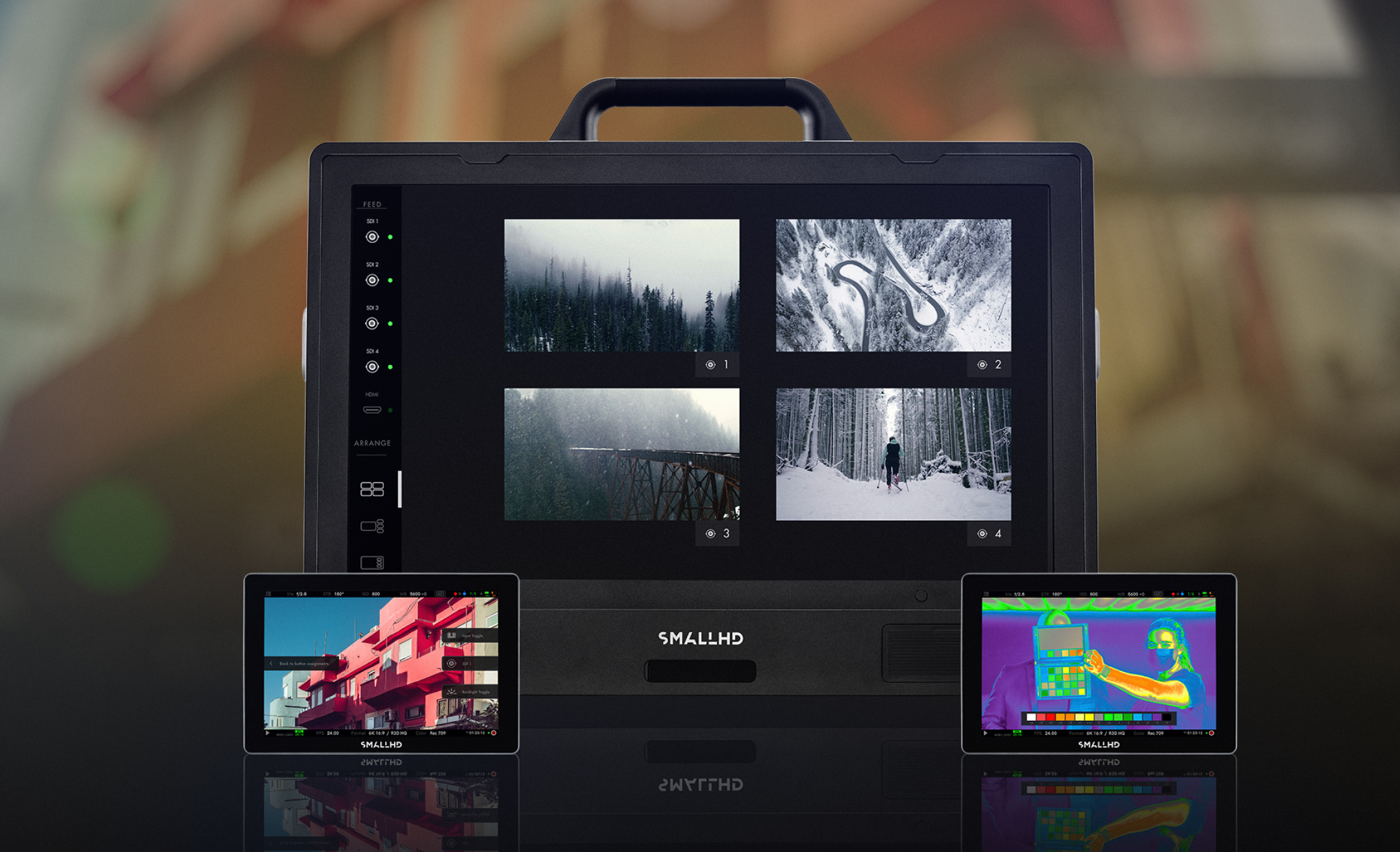 SmallHD's beloved PageOS operating system just got a massive upgrade. Available soon as a free software upgrade, PageOS 5 features the powerful new functionality of Multi-View & seamless integration with Calman calibration software on 4K production monitors. Additionally, PageOS 5 introduces highly-anticipated tools like Lookaround Camera Control on all pages, EL Zone false color, Tetrahedral LUT interpolation, improved HD upscaling, and more.
Unlock the ability to view up to 4 camera feeds simultaneously on your Cine or OLED Series 4K monitor. Combine side-by-side, quad, or 1+3 video layouts with endlessly-customizable tools to build a configuration for every scenario.
Tetrahedral LUT Interpolation
Tetrahedral is the preferred LUT format when shooting in HDR and with PageOS 5, your monitor now supports this popular option.
Finally, a false-color system based on stops of exposure. This tool was developed in collaboration with EL Zone's inventor, legendary cinematographer Ed Lachman, ASC. EL Zone shows specific colors for each stop above and below 18% grey, allowing cinematographers to quickly assess lighting in a scene without having to translate IRE to exposure and light density.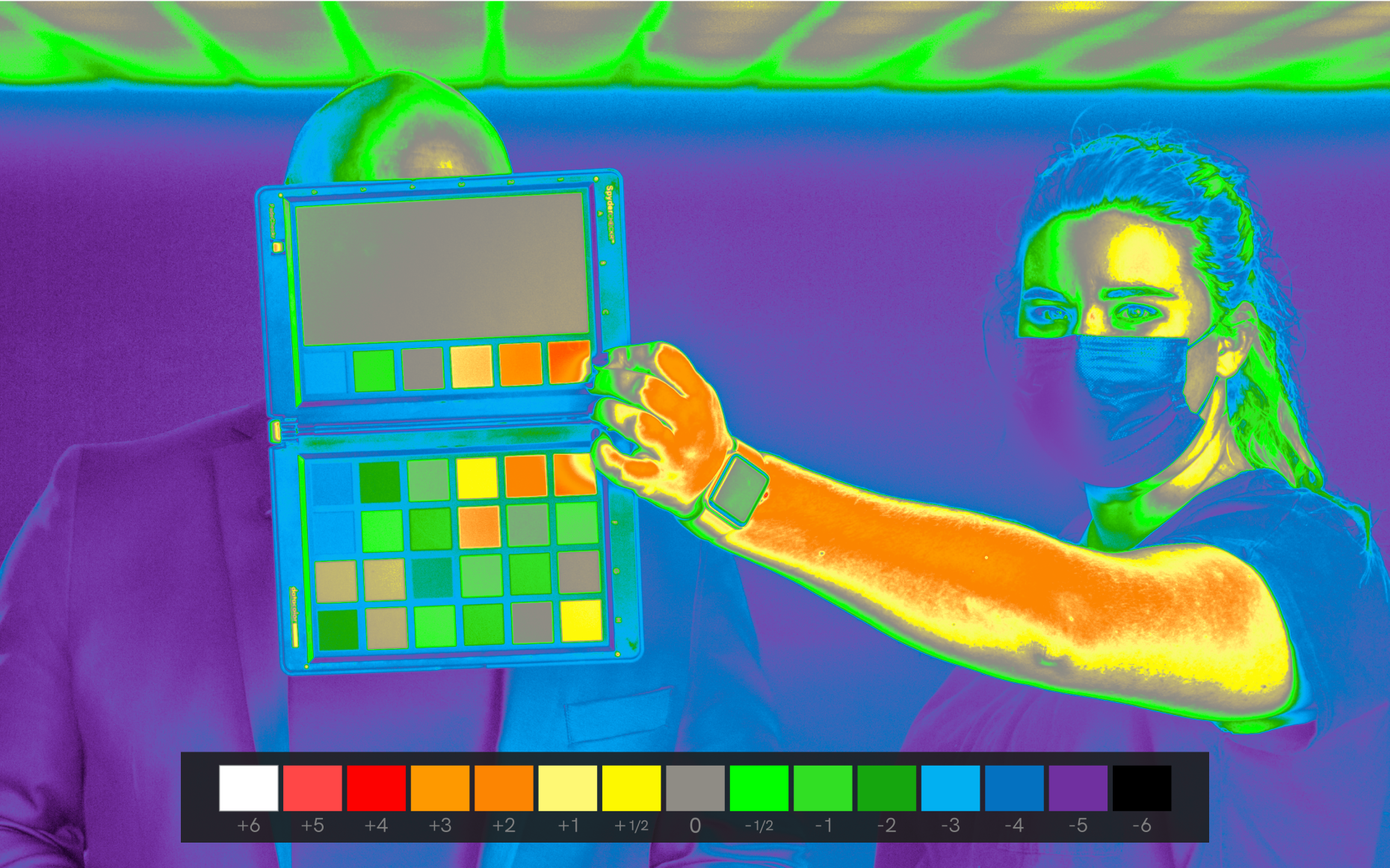 Improved Sharpness on 4K Monitors
We've drastically improved the sharpness of 1080p signals on our 4K monitors, allowing you to pull focus as accurately as possible in HD or 4K.
Lookaround Camera Control
You can now view and manipulate crucial camera- control functions on all pages of Smart 7 monitors, along with simultaneous access to all other PageOS 5 tools. Key photographic and camera settings are now ever-present above and below the 16:9 video feed, allowing for quick camera configuration combined with critical tools like focus peaking and false color.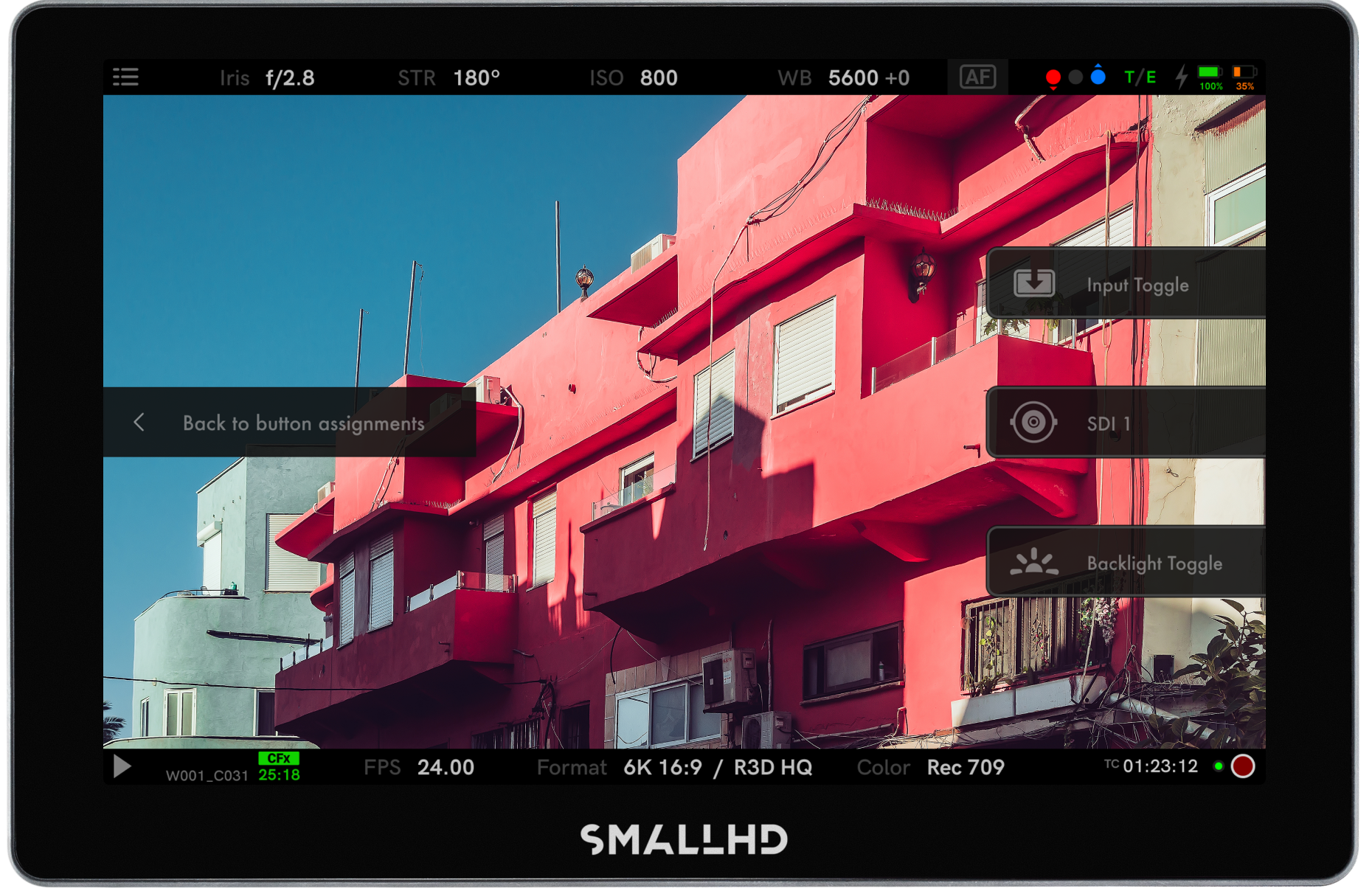 LOOKAROUND CAMERA CONTROL

Integration
Calibrate your 4K Production monitor with confidence via our new integration with Calman calibration software. Connect a computer with a calibration probe running Portrait Displays Calman to a 4K production monitor via ethernet and the software will auto-calibrate and upload a calibration LUT directly into the monitor. This eliminates the need to transfer a calibration LUT from your computer to your monitor, creating a more accurate and user-friendly calibration experience.
Receive Updates
on PageOS 5