How the OLED
22 Offers
Confidence
and
Saves Time
On-Set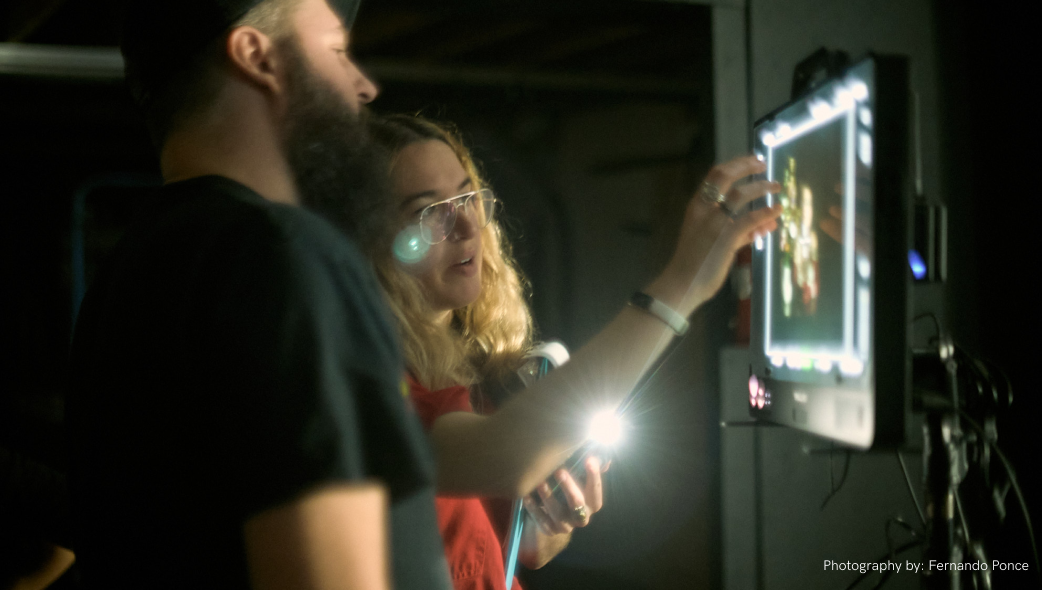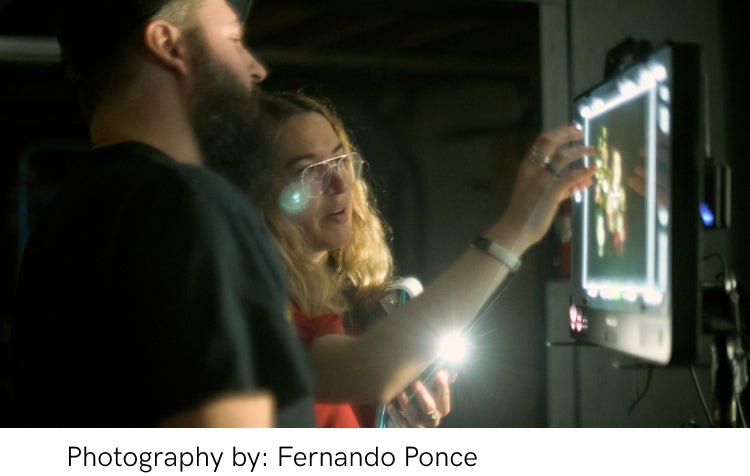 Overview
There is someone we would like you to meet, say hello to our friend Gina Manning. She is the Founder and Creative Director of GIZELLA, a branding company that focuses on the emotional impact of visual campaigns. Offering top to bottom services from creative direction and video production to marketing and social media campaigns, GIZELLA is a culmination of all of Gina's experience from shooting photos in nightclubs to working with companies like Netflix, Bose, Vanity Fair and Hollywood Records. Recently, Gina took our OLED 22" 4K Reference Monitor on set and here is her experience.
Can you give a brief description of your company/work and your role?
GIZELLA is a branding company and creative community that works with artists and brands to redefine their upcoming releases visually. I am a director/photographer/creative director at GIZELLA. Our work is completely inspired by our connection with the teams we create for and with - which makes every project unique!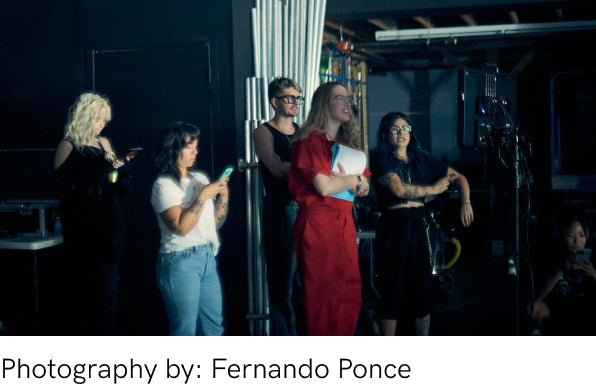 What challenges/
problems created a need for this solution?
Having a close connection on set with your artists/clients requires them to get a good preview of what we are creating! We have used client monitors in the past with sub-par results, and not enough accuracy, which is essential for us since a huge portion of our work is created in-camera and color plays a primary role in what we shoot.
What were you looking for in a solution?
Any specific tech specs?

Color accuracy, screen size, and portability on the field.
Why did you decide to go with the OLED 22 monitor?
The OLED is truly the premiere option for in-camera accuracy – I trust the colors on this monitor more than I do my laptop at this point.
Please describe the workflow, and all the ways you use the OLED 22 monitor.
I use the OLED to prep new ideas before a shoot. As a guiding monitor on set for my team to see things in real time rather than relying on my input – this way they can be prepping a shot while I am with the client talking through the next setups. We use it as a client monitor while shooting (nothing is better than everyone seeing the best possible image while they're taking screen shots to send to remote crew). You always want your clients to be excited about what they are seeing. I even use the monitor in post if I have clients around in the edit, so they can see what we're working on in real time.
What is your typical subject matter?
Celebrities + Actors + Musicians
Why is image quality so important in your work?
My image is everything, not seeing the best image can significantly slow the work while shooting and in the edit. I need to be able to see with accuracy what I am shooting while the client is making approvals. If the image is not accurate – more times than not, it is extra work in post if we see an inaccurate image on set.
What does an OLED monitor do differently?
The OLED monitor is the only monitor I have ever used and felt I was getting an accurate read on colors, saturation, contrast etc. It has been amazing. Also, when we were renting units – we couldn't rely on the quality of the image depending on who used it last etc.. Owning your own guarantees you know what condition it is in and if it's implementing all the correct settings for your shoot's needs.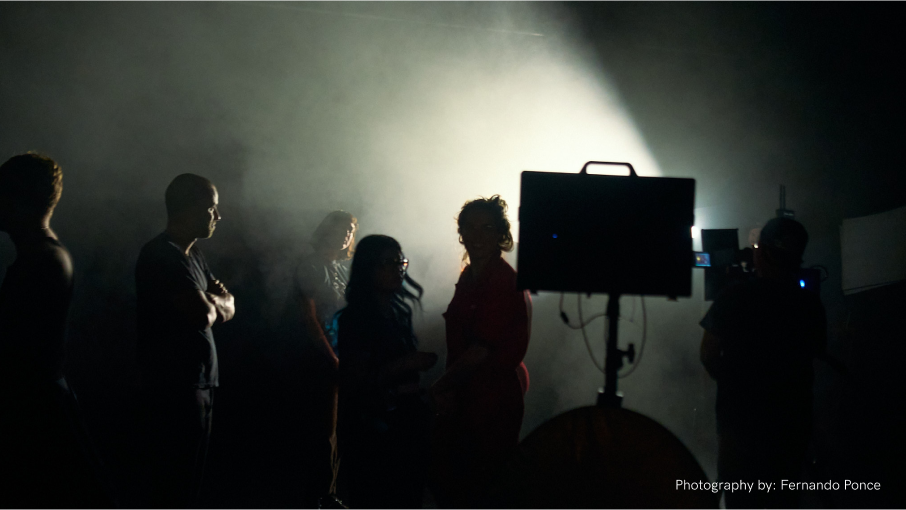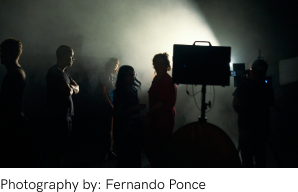 How has your new workflow meaningfully changed your day-to-day operations?
I have been able to operate with confidence and never second guess what I am seeing on the screen – the fact that the monitor comes calibrated and dated out of the SmallHD offices make me EXTRA confident. Not to mention their customer service is bar none.
Is there anything that stands out about your experience with this particular monitor?
The focus feature is SO great – gives me that extra sense of security that I am shooting with confident readings.
Why is color accuracy important to you?
Color accuracy gives me the ease to know that when we have the shot, we have the shot – I no longer worry if I am going to notice the colors shifting when we transition to our color calibrated monitors in studio. It cuts down any color shifting I would have to take care of if I were using an uncalibrated monitor on set or relying on the back of camera etc.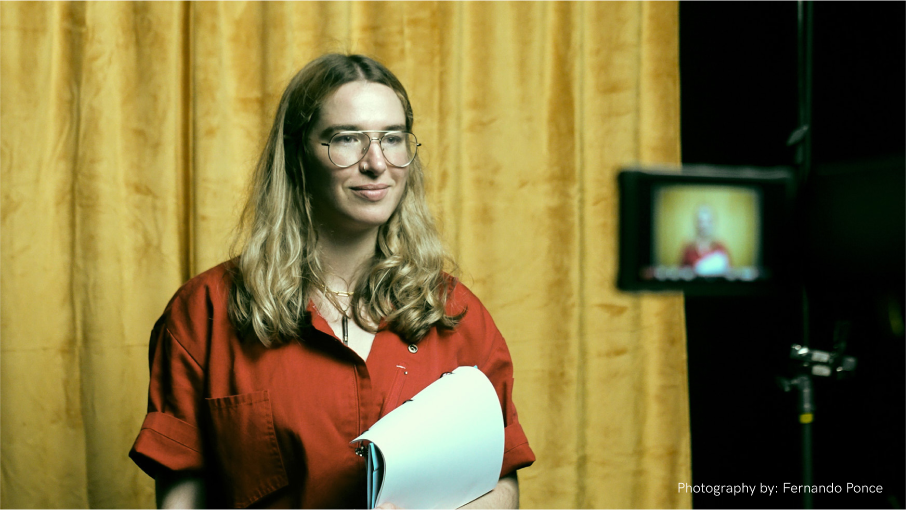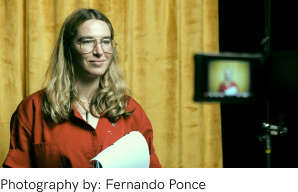 What features have you been most impressed with? Which current features need more work?
The ease of taking the unit out on the field with the battery pack, its ability to seamlessly connect to Teradek, and the color accuracy.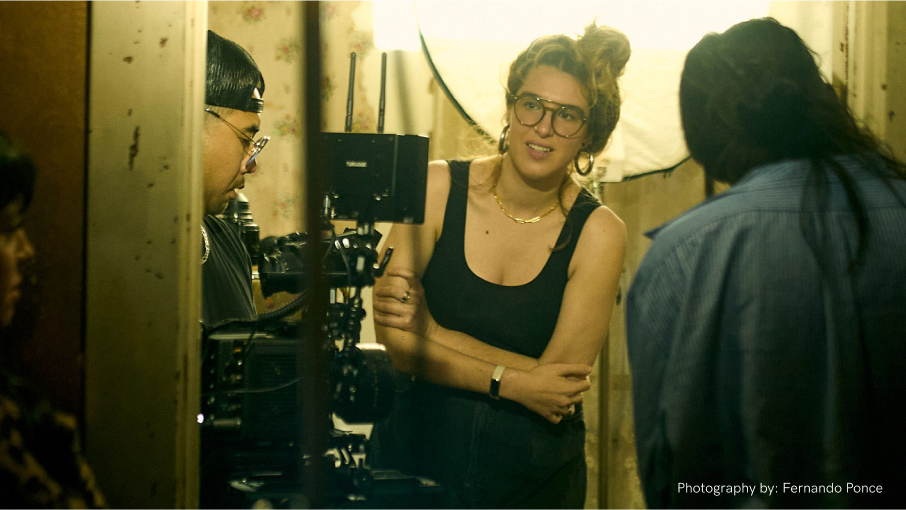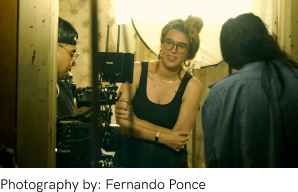 What plans do you have to use our solution in the future?
I will continue to use it on all shoots whether it is photo or video. It's a non-negotiable staple in my kit.
Sign Up for Updates on our Newest Products