Explore How the Vision 24 4K
Monitor Changed the Game On-Set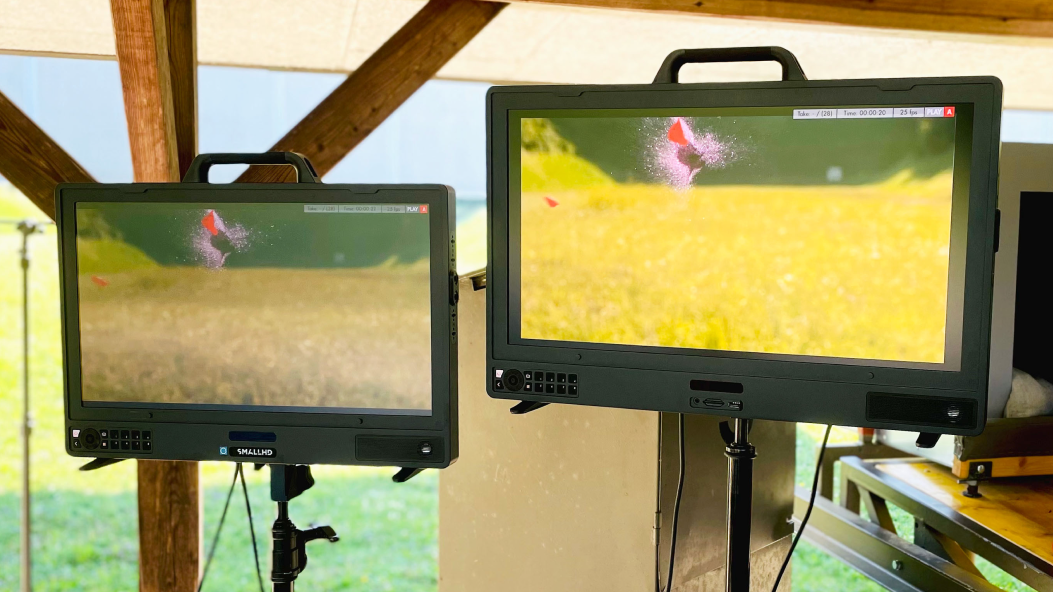 At SmallHD, we thrive on working with our community and getting feedback on how we can improve our production monitors. We recently sent a Vision 24 4K HDR Monitor to our friends Katharina "Kitty" Scharinger and Christian Saure, who were able to test how our field-ready monitor holds up both in the studio and on location.
What were your first impressions of the Vision 24 and how did it compare to other HDR monitors you've worked with in the past?

We still think that the design of SmallHD 4K monitors (housing, battery plates, mounting options, accessories) is currently by far the best on the market, we've talked about that many times. Although the weight of the Vision 24 is almost twice that of the OLED 22, it is only a small deduction when we consider what features the monitor has.

Out of the box, both Vision 24 monitors looked absolutely identical in terms of color and contrast and in a direct comparison with an OLED 22 calibrated to Delta e 0.2 and a calibrated Sony BVM E251, it was noticeable that colors are displayed much more balanced. The OLED looks a bit desaturated (probably also because of the brightness), the Sony looks more like it's covered with a blue-green filter.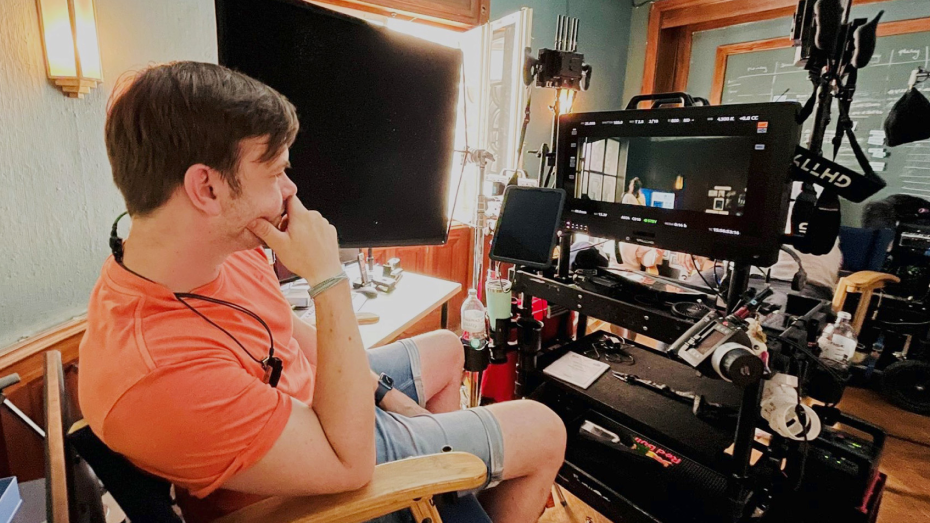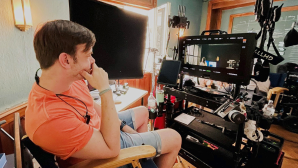 Color-wise, how does this panel compare to our OLED 22, which was designed specifically for post-production?

In terms of contrast and black point it is honestly hard to believe that this monitor isn't OLED. Only in a completely black room without light it is noticeable that the black glows a little. As soon as there is a light source in the room, it cannot be determined that the black is glowing.

The full array local dimming and the dimming algorithm seem to work so well that there are almost no halos or blooming effects, even when we captured the same picture with a smartphone and lifted the highlights. With a naked eye, halos or blooming effects are hardly noticeable. Compared to an Apple XDR panel, which has a similar black value but pronounced blooming, the Vision 24 is absolutely in a different league.
In terms of usability on set and on location, how did the Vision 24 fare while being used in the field?



We initially had concerns that the Vision 24 would not be optimal for set due to the voltage of 25-30V, but we were taught otherwise on the first day. The Vision monitors run almost continuously on 24V from a block battery and in between as a battery buffer even on 98 micro batteries (12-14V). This means that it can be used not only in the studio, but also in rough terrain, when we only can run on battery - which we will test in September, when we will shoot in forests and caves. This shows again that the whole SmallHD 4K Series is more than perfect for use on set and not 
only in studio.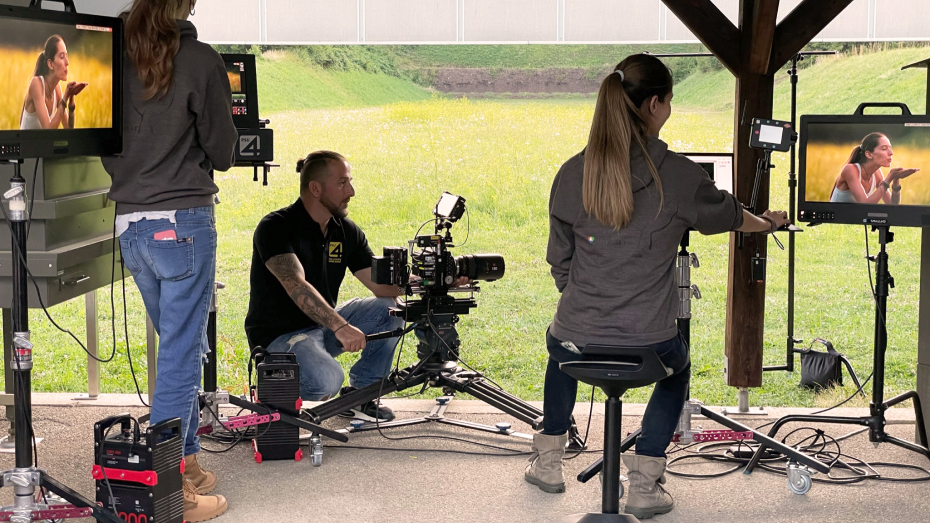 What other advantages are there to working with the Vision 24 on set?



Even QC goes smooth with these monitors. It is so balanced, and the high dynamic range is far beyond what we have seen so far on production monitors and TVs. As our series will be mastered with a peak brightness at 300nits in P3 PQ, there is still room for what the monitor is capable of.
You were able to use the Vision 24 with the beta version of PageOS 5, how did it go?



Even the improved OS is really great, it runs smooth and accurate and above all the Dual View, which we use for sending two cameras live to the monitors, every day.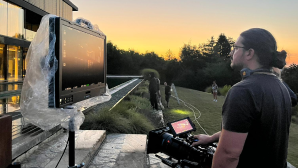 Last, but not least, are there any final thoughts you would like to share on your experience with the Vision 24?



Christian Saure (DIT): "The two Vision 24 are the perfect monitors I was looking for so long. Thank you again for sending me the first 2 Monitors, to use and test them with Kitty. As soon as there is more time, we will go into more detail even with HDR." The DoP and director Thomas W. Kiennast, who we are currently shooting "Pagan Peak - Season 3" with has been keen for years to use his BVM E251 as a set monitor and no monitor has convinced him otherwise until now! As he saw the Vision 24 image, his comment was, "I can finally retire my BVM".
Sign Up for Updates on our Newest Products